Our Lifetime Health Guarantee
The word lifetime refers to the period of 10 years from the puppy's birthday.
Although, knowing that your puppy can never be replaced, we believe that having another four legged furry companion may help lessen the sadness in your home. In the unlikely death of your puppy within one year from its birthday due to genetics, or if the puppy is found to have a life threatening congenital or hereditary disorders (within one year) which adversely affects the health of your puppy, we will replace the puppy with another of equal value at no cost to you.
In the event of the death of your puppy, due to life threatening congenial defects, after the first year of birth, we will issue a credit in the amount of 50% of the original cost towards the purchase of a replacement puppy of equal value. In either case, the buyer's licensed veterinarian must provide the seller with a written certificate stating the exact cause of death as verified by an necropsy/autopsy. If the death was caused by a genetic defect listed above and not neglect by the buyer, the puppy will be replaced with one of equal value as soon as one is available. In the case of death you will also have to provide the microchip that was given by Princess Puppies. (This is to prove that it is the canine you bought from Princess Puppies). If these regulations as well as the ones below are not met the guarantee becomes null and void.
What we need from you for the guarantee to be valid.
Nothing makes us more happy than knowing we were able to bring a healthy, happy puppy into your home. We do need your help to ensure your puppy remains healthy.
Email a copy of the initial examination (medical record) within 10 business days of receiving your puppy. The examination must be performed by a licensed veterinarian. Your puppy will come with up-to-date, age-appropriate vaccinations, so make sure you do not vaccinate within the first 10 days of receiving your puppy. Our email address:

 

[email protected]

You will need to Microchip your puppy with Princess Puppies.
While we de-worm and vaccinate your puppy until the time it goes home, you will need to continue proper de-worming and conducting regular exams at least up to 16 weeks of age or more and regular veterinarian checkups every 6 months for life.
If you ever have to use this Guarantee, you will need to provide all paperwork from the initial sale given to you by Princess Puppies, registration papers (if applicable), all the vet records showing the continued health and maintenance of your canine from vet checks/visits every 6 months and produce their microchip.
If these regulations are not met the guarantee will become null and void.
We reserve the right to refund any deposit placed on a puppy at any time, for any reason.

If you would like to request additional information about available puppies, please enter your contact information and we will get back to you as soon as possible. We would love to hear from you! Please read the 
FAQ PAGE
 before calling.
What Our Friends Have To Say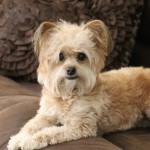 Tracy Orr
We purchased "Jessie" almost 3 years ago. We named her Charley. She is the sweetest, FUNNIEST little Pom-a-Poo! She loves people and everyone loves her. She's smart and is the apple of our eye. When we lost our poodle of 18 years, we were heartbroken. Charley has filled our home with laughter and love. Thank you, Princess Puppies and Brittany for raising such wonderful friends! ❤️ Tracy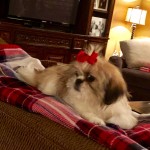 Cheryl
Shitzu
We had a beautiful 5 year old Shitzu that we loved. A Hawk killed her the day after Christmas. We were heartbroken. We found Princess Puppies and Brittney met us at 7 pm that evening to let us meet Noel. It was love at first sight. We have had her a few days now and she is the sweetest little furbaby. Very cuddly and affectionate. Has slept with us...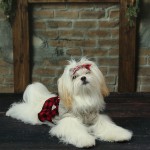 Piper
Malshi
Piper just made 1 year old and she has brought so much love to our family. She is a Malshi and weighs 9 pounds. She has been a sweetheart from the moment we got her. It is obvious she was well loved when we got her. I recommend Princess Puppies highly.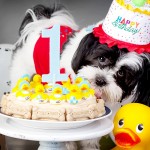 Stephanie
Mal-Shi
This is my heartbeat Bentley He loves his mama and is always in my lap 🙂 He is the best snuggler and goes everywhere with me in his stroller. He is a Malshi and weighs 12lbs. He loves his rubber ducks! Shared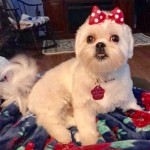 Rebecca Hoffman Spears
Maltese
My baby Liberty is almost 1. I bought her last October and she has been the light of my life. Her personality is so sweet and she is spoiled rotten. Princess Puppies was very accommodating when I inquired about their puppies and meeting me on my time schedule. I could not be a happier fur mom. Liberty Pearl 7-4-17.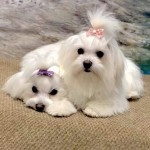 Brittany Tingle
Maltese
Emma & Ellie are my sweet Maltese sisters from Princess Puppies. They are 9 months old now & so much fun!! They are beautiful, spunky, smart, & love everyone!! We had the best experience getting these puppies from start to finish. We love our girls!!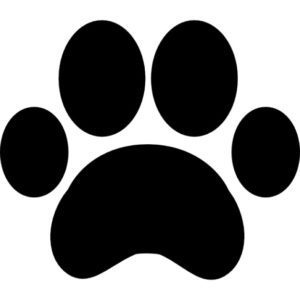 Lori Nunes
Yorki Poo
Rosie is our little love bug! She has completed our family.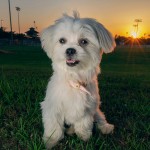 Marc Eric
Maltese
Boca is 8 months old, and loves going for walks at the ballfield across from our house. Our family just loves this little furball of personality! Thank you Princess Puppies!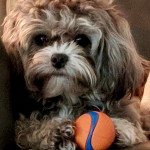 Laura Rainier
Malti-Poo
Brittany, It's Laura Rainier from Baton Rouge. We have Annabelle (her name was Curly Sue when we first fell in love with her on your website her a year ago...she was born 2/1/2017). She's the most precious Maltipoo ever! She was all black except for her left front paw and chest back then....we think she's gorgeous now. I was wanted to share...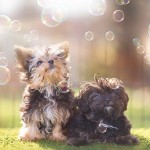 Tammie Hankins
Yorki Poo
Meet Paisley Grace and Aubrey Rose. They're sisters, 8 months old, 3lbs and 2.9lbs and the sweetest most loving YorkiPoos ever. They have brought so much joy into our home! Spoiled rotten, sleeps with us, lap puppies, loves kisses 24/7, and very playful.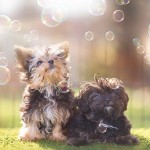 Tammie Hankins
Yorki Poo
Meet Paisley Grace and Aubrey Rose. They're sisters, 8 months old, 3lbs and 2.9lbs and the sweetest most loving YorkiPoos ever. They have brought so much joy into our home! Spoiled rotten, sleeps with us, lap puppies, loves kisses 24/7, and very playful.