How To Potty Train Your Puppy
Puppy Pad Training Is Recommended Until Fully Vaccinated!!
There are many different ways to house train puppies. One option for house training your puppy is to teach him to pee on a house training pad. Teaching your puppy to pee on a pad is very similar to teaching him to relieve himself on newspapers. Instead of newspapers you'll be using house training pads designed for the purpose.
Choosing Where To Put The Pads
In order to train your puppy to use house training pads you should place the pads in the area you have chosen for your puppy to use. Ideally, this will be a somewhat confined area so your puppy will have a smaller choice about places to go. A kitchen, den or laundry room often makes a good choice. Any room with a tile or linoleum floor is a good choice since floors of this type are easy to clean if your puppy has an accident.
Watch For Signs
Once you have everything set up you should help your dog get started using the house training pad. You can do this by spending time with him and watching for signs that he needs to relieve himself. As soon as you see the signs, take your puppy to the house training pad and give him a word so he can associate it with the pad such as "potty" or "papers." Your puppy should use the house training pad as designed. Make sure you praise your puppy to let him know that he's done a good thing.
Put Your Puppy On A Schedule
Although your puppy may catch on that he's supposed to use the house training pad, he may still need frequent encouragement at first. You can help your puppy if you will put him on a definite schedule. Take your puppy to the pad as soon as he wakes up in the morning, right after he eats, when he wakes up from naps, and right after he has a big play session. These are all times when puppies usually need to potty. You should also make sure your puppy uses the pad before he goes to sleep at night.
Watch For Accidents
Your puppy will almost certainly have a few accidents so don't be surprised by them. He's only a puppy and he will make mistakes. If you catch your puppy in the act of having an accident then you should clap your hands or make some other loud noise to startle him and let him know that this is inappropriate behavior. Carry him to the house training pad and encourage him to finish there. Then praise him.
If you find an accident after it's already happened, let it go. Puppies have a short attention span and if you punish your puppy for something that's already happened he won't have any idea why he's being punished. Instead, take the blame yourself and make a mental note to watch for the signs more closely the next time.
If you would like to request additional information about available puppies, please enter your contact information and we will get back to you as soon as possible. We would love to hear from you! Please read the 
FAQ PAGE
 before calling.
What Our Friends Have To Say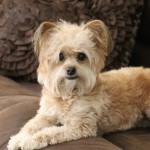 Tracy Orr
We purchased "Jessie" almost 3 years ago. We named her Charley. She is the sweetest, FUNNIEST little Pom-a-Poo! She loves people and everyone loves her. She's smart and is the apple of our eye. When we lost our poodle of 18 years, we were heartbroken. Charley has filled our home with laughter and love. Thank you, Princess Puppies and Brittany for raising such wonderful friends! ❤️ Tracy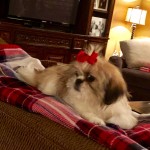 Cheryl
Shitzu
We had a beautiful 5 year old Shitzu that we loved. A Hawk killed her the day after Christmas. We were heartbroken. We found Princess Puppies and Brittney met us at 7 pm that evening to let us meet Noel. It was love at first sight. We have had her a few days now and she is the sweetest little furbaby. Very cuddly and affectionate. Has slept with us...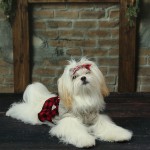 Piper
Malshi
Piper just made 1 year old and she has brought so much love to our family. She is a Malshi and weighs 9 pounds. She has been a sweetheart from the moment we got her. It is obvious she was well loved when we got her. I recommend Princess Puppies highly.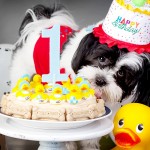 Stephanie
Mal-Shi
This is my heartbeat Bentley He loves his mama and is always in my lap 🙂 He is the best snuggler and goes everywhere with me in his stroller. He is a Malshi and weighs 12lbs. He loves his rubber ducks! Shared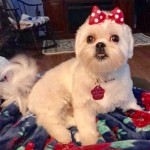 Rebecca Hoffman Spears
Maltese
My baby Liberty is almost 1. I bought her last October and she has been the light of my life. Her personality is so sweet and she is spoiled rotten. Princess Puppies was very accommodating when I inquired about their puppies and meeting me on my time schedule. I could not be a happier fur mom. Liberty Pearl 7-4-17.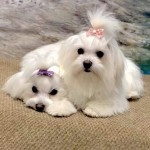 Brittany Tingle
Maltese
Emma & Ellie are my sweet Maltese sisters from Princess Puppies. They are 9 months old now & so much fun!! They are beautiful, spunky, smart, & love everyone!! We had the best experience getting these puppies from start to finish. We love our girls!!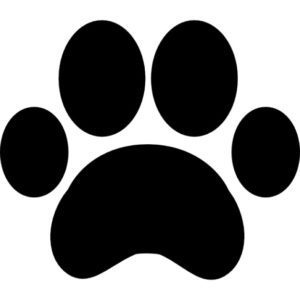 Lori Nunes
Yorki Poo
Rosie is our little love bug! She has completed our family.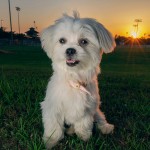 Marc Eric
Maltese
Boca is 8 months old, and loves going for walks at the ballfield across from our house. Our family just loves this little furball of personality! Thank you Princess Puppies!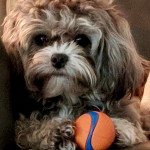 Laura Rainier
Malti-Poo
Brittany, It's Laura Rainier from Baton Rouge. We have Annabelle (her name was Curly Sue when we first fell in love with her on your website her a year ago...she was born 2/1/2017). She's the most precious Maltipoo ever! She was all black except for her left front paw and chest back then....we think she's gorgeous now. I was wanted to share...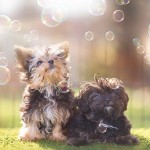 Tammie Hankins
Yorki Poo
Meet Paisley Grace and Aubrey Rose. They're sisters, 8 months old, 3lbs and 2.9lbs and the sweetest most loving YorkiPoos ever. They have brought so much joy into our home! Spoiled rotten, sleeps with us, lap puppies, loves kisses 24/7, and very playful.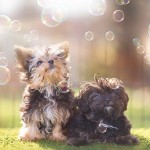 Tammie Hankins
Yorki Poo
Meet Paisley Grace and Aubrey Rose. They're sisters, 8 months old, 3lbs and 2.9lbs and the sweetest most loving YorkiPoos ever. They have brought so much joy into our home! Spoiled rotten, sleeps with us, lap puppies, loves kisses 24/7, and very playful.