Princess Puppies Recommended Dog Treats
Hey y'all!! Everyone is always asking what treats we give our puppies. I have tried almost everything! I finally found the perfect product that is not only a healthy full spectrum immune system booster, it's has all natural human grade ingredients, and it also tastes YUMMY! Our puppies LOVE it and I feel great about giving it to them! This product is not sold in stores, you will have to order it. The following is a little information about the product, check it out!
TO ORDER CALL: 800-474-7044
YOU WILL NEED ORDER CODE #: 65760
Dear Puppy Buyer,
As a dog breeder, the health of your puppy is my top priority. That's why I enthusiastically recommend NuVet Plus immune system builder to all of my customers. Simply put, it is the best nutritional supplement available today.
Hundreds of thousands of dogs and cats are using NuVet Plus to provide optimal health and a strong immune system. A strong immune system will protect them from environmental and food toxins such as back yard pesticides, hormones, toxic formaldehyde in furniture and carpeting. NuVet Plus also supports proper development as well as a beautiful skin and coat.
This is not just a vitamin. It's an immune system builder with a precise balance of vitamins, minerals, omega fatty acids, amino acids and high-potency antioxidants. That's why it works so well through all three stages of a dog's life.
For puppies

 

– Fills the immunity gap all puppies experience. Shortly after birth maternal antibody effectiveness is greatly reduced. By 8 weeks your puppy's immune system is at a vulnerable point. Once in their new home, the immune system is weakened by the stress of adoption and exposure to novel bacteria and viruses in their environment. This is also when the vaccine series is started. Vaccines are most effective if the immune system can respond properly. Starting NuVet Plus now is important to helping your puppy grow into a healthy adult.
For dogs in their prime

 

– Provides the necessary antioxidants, amino acids, vitamins, and minerals to sustain peak performance during the prime of their lives.
For older dogs

 

– Helps provide the nutritional needs to live long, happy, and productive lives in their senior years.
I highly recommend NuVet Plus to keep your puppy on the path to perfect health! It's not available in stores, and is only available to the general public with an order code from an authorized pet professional.
For your convenience, you may order directly from the manufacturer by calling 800-474-7044 and using Order Code: 65760, or ordering online at www.nuvet.com/65760. You can also save an additional 15% and assure you never run out of NuVet by choosing the "AutoShip" option at check out.
To the long life and health of your puppy!
Brittany Smith,
Princess Puppies
If you would like to request additional information about available puppies, please enter your contact information and we will get back to you as soon as possible. We would love to hear from you! Please read the 
FAQ PAGE
 before calling.
What Our Friends Have To Say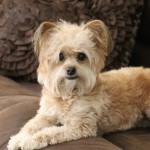 Tracy Orr
We purchased "Jessie" almost 3 years ago. We named her Charley. She is the sweetest, FUNNIEST little Pom-a-Poo! She loves people and everyone loves her. She's smart and is the apple of our eye. When we lost our poodle of 18 years, we were heartbroken. Charley has filled our home with laughter and love. Thank you, Princess Puppies and Brittany for raising such wonderful friends! ❤️ Tracy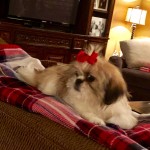 Cheryl
Shitzu
We had a beautiful 5 year old Shitzu that we loved. A Hawk killed her the day after Christmas. We were heartbroken. We found Princess Puppies and Brittney met us at 7 pm that evening to let us meet Noel. It was love at first sight. We have had her a few days now and she is the sweetest little furbaby. Very cuddly and affectionate. Has slept with us...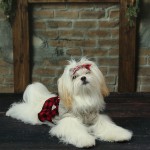 Piper
Malshi
Piper just made 1 year old and she has brought so much love to our family. She is a Malshi and weighs 9 pounds. She has been a sweetheart from the moment we got her. It is obvious she was well loved when we got her. I recommend Princess Puppies highly.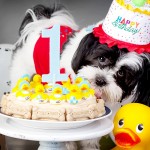 Stephanie
Mal-Shi
This is my heartbeat Bentley He loves his mama and is always in my lap 🙂 He is the best snuggler and goes everywhere with me in his stroller. He is a Malshi and weighs 12lbs. He loves his rubber ducks! Shared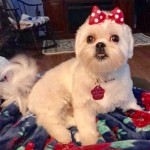 Rebecca Hoffman Spears
Maltese
My baby Liberty is almost 1. I bought her last October and she has been the light of my life. Her personality is so sweet and she is spoiled rotten. Princess Puppies was very accommodating when I inquired about their puppies and meeting me on my time schedule. I could not be a happier fur mom. Liberty Pearl 7-4-17.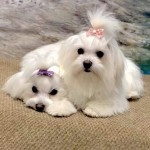 Brittany Tingle
Maltese
Emma & Ellie are my sweet Maltese sisters from Princess Puppies. They are 9 months old now & so much fun!! They are beautiful, spunky, smart, & love everyone!! We had the best experience getting these puppies from start to finish. We love our girls!!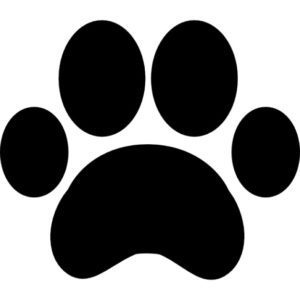 Lori Nunes
Yorki Poo
Rosie is our little love bug! She has completed our family.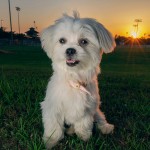 Marc Eric
Maltese
Boca is 8 months old, and loves going for walks at the ballfield across from our house. Our family just loves this little furball of personality! Thank you Princess Puppies!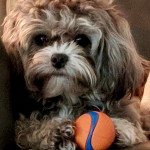 Laura Rainier
Malti-Poo
Brittany, It's Laura Rainier from Baton Rouge. We have Annabelle (her name was Curly Sue when we first fell in love with her on your website her a year ago...she was born 2/1/2017). She's the most precious Maltipoo ever! She was all black except for her left front paw and chest back then....we think she's gorgeous now. I was wanted to share...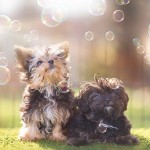 Tammie Hankins
Yorki Poo
Meet Paisley Grace and Aubrey Rose. They're sisters, 8 months old, 3lbs and 2.9lbs and the sweetest most loving YorkiPoos ever. They have brought so much joy into our home! Spoiled rotten, sleeps with us, lap puppies, loves kisses 24/7, and very playful.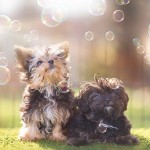 Tammie Hankins
Yorki Poo
Meet Paisley Grace and Aubrey Rose. They're sisters, 8 months old, 3lbs and 2.9lbs and the sweetest most loving YorkiPoos ever. They have brought so much joy into our home! Spoiled rotten, sleeps with us, lap puppies, loves kisses 24/7, and very playful.